Welcome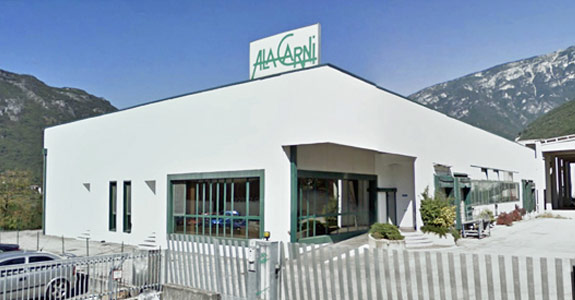 The firm Ala Carni  S.rl., part of Bervini's group, has been present for over 20 years on the market and continues to offer to its customers, catering and large-scale distribution, a wide range of fresh, cured and smoked goods in compliance with high standards of quality and professionalism.
The company also stands out for the excellent relation with its customers and the competitiveness of its offer, always aiming to provide excellent and personalized services for its clients.
All our products are subjected to checks by our Quality Department.
Customers are scrupulously followed by a serious and friendly  staff, always available, wherever possible, to meet your needs.
All our products are vacuum packed and placed in cartons, for logistics, we are supplied by SOGEMA (AIA) with load of goods capability three times a week, usually on:
Tuesday at h06.00
Thursday at h06.00
Friday at h12.00
A delivery plan customized for each client will be agreed on according to the geographical area of delivery and support platform.
In order to guarantee the most accurate and suitable service to meet your specific needs we recommend to make orders as soon as possible but no later than 9-10 hours a day prior to delivery.
The delivered goods are delivered as whole or portions in packages of 5-6, 10-13 and 18-20 kg.